About Us
Spirit of Oneness Inc. offers an original, collaborative, creative and unique approach to Health and Wellness in the 21st century, creating a bridge across the gap between secular and spiritual care domains.
A common factor affecting many living in the highly developed, fast paced, intense world of the 21st century is we tend to expend more energy than we renew. We spend tremendous resources healing the surface, patching the tears but never get to the root of the dis-ease. Many current health and wellness offerings soothe yet never solve the situation. They have tremendous value but do not reach the root cause. All humans have a physical, mental body, an emotional body, an energetic body, and an etheric "spiritual" body…..and ALL of them need to be active and coherently connected for an individual to flourish and grow into their optimal potential.
Spirit of Oneness is focuses on the emotional and energetic domains of change. There is no "FAKING it – We will all have our favorite domains (ex some of us are "athletes" and some are "thinkers"), and we can lead change from the areas we are "well charged" or filled up in…but we all have to change ALL of us for it to be true sustainable transformation.
At Spirit of Oneness, we believe humans have the potential to be far greater and more powerful than we currently are. We believe that a close to unmeasurable potential of power is hidden away within every individual. Any one of us has the innate ability to become "superhuman".  "Powers" that have been considered special or elite or mysterious, including psychic abilities and superhuman physical performances are an innate human gift, and once we learn to access them from within our own body, no outside force can take that ability away from us.
The multiple "bodies" that comprise a human being including physical, mental, emotional, energetic and etheric "spiritual". Each domain overlaps and affects the others. When we bring all domains into coherence, a state of inner cohesive alignment, communication and collaboration…..magic happens.  When we do the same thing for community, magic happens for all. When this same principle spreads to the global community, the whole planet responds.
Looking from a broader perspective, it is seen that individuals within any community, naturally choose roles. You have thinkers, doers, feelers, and dreamers.  You have leaders and followers. When we all coherently connect, a coherent field environment is created and everything happens easily and smoothly. Collective coherence at this level cannot be forced, or ordered. It is created by all of the pieces coming together, not in the same identical manner, but in an easy flowing interconnected harmony.  The result is far greater than the sum of the parts.
Changing only spiritually or ONLY energetically is no more transformational then just changing physical or mentally……we are meant to be fully integrated organisms, and illness is the consequence of ongoing internal disconnection. Old patterns running in any domain will anchor in old ways of being, only the surface story will change.
Spirit of Oneness believes the solution; the keys, are in each and every one of us. It is not that we need to merge and blend and all become the same, this is an old model of "unity or oneness"………it is in recognizing our own glorious uniqueness and individuality that we truly come into alignment. It is by really discovering and building on each individual's exceptionality, by exploring who we are independently, by empowering each individual to increase the vibration of their own inner energy, resilience, and outlook that we can reach new levels as a collective cohesive unit. We unite as one strong vibrant healthy community. 
True transformation is full transformation, there is no other way.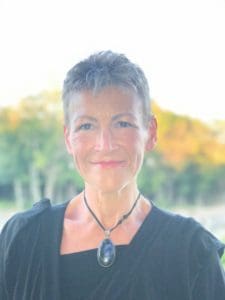 Tara Sue Moore, B.Mgmt, CIM, FCSI, CFP, CIWM
Founder of Spirit of Oneness Inc. 
After almost 2 decades working as a Stockbroker, Investment Advisor, Financial planner, and International Wealth Manager , most of this time with BMO Nesbitt Burns, Tara Sue is uniquely qualified to intimately understand the stresses of balancing the insanely busy lives many of us lead. She knows what it is like to feel a need to be "focused and on" 24 by 7, 365 days per year, and she knows what happens when one is no longer able to sustain the lifestyle they have created. Recognizing that while traditional meditation and other calming and healing practices work incredibly well, too many of us simply cannot or will not slow down enough to really benefit from these modalities. Tara Sue's personal quest for health and wellbeing within the daily stresses of managing a demanding career and family life has blossomed into a passion for coordinating and facilitating the unique set of 21st century Health and Wellness services Spirit of Oneness offers.
The founder of Spirit of Oneness Inc., in addition to her financial degree, licenses and designations, Tara Sue is a Certified Heartmath Resiliency Trainer, an Awakening the Illuminated Heart Facilitator, a Reiki Master, a Drum Circle facilitator, a Yoga instructor and a Whole Presence Quantum Soul Retrieval practitioner.  With in depth training in various shamanic practices, she is an Andean Mesa Carrier, has studied North American indigenous and Mauri/Waitaha (New Zealand) beliefs and traditions. Tara Sue rounds out her tool box with practitioner level training in several sound healing practices and a deep body of crystal healing knowledge.
Tara Sue believes it is a human birthright to be whole, complete, joyful, and satisfied. The unique key for each and every one of us is available and accessible, one just needs to be brave enough to choose to find it and use it to open up to the infinite possibilities life offers. She is an expert at compassionately designing and implementing the precise program to open the door for each client to step forward into the life they are dreaming about.